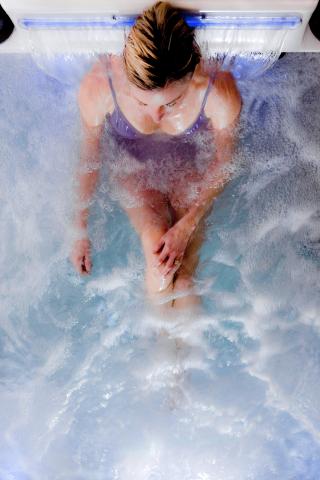 Is your body feeling tight, cold all the time, maybe you've noticed your showers are getting longer??
A short dip in a hot tub can quickly turn that around for you. In the morning, afternoon or evening, having a dip in a hot tub will instantly relax you. No really, INSTANTLY!!
As you settle in to the soothing water you will feel the tension slide away from your shoulder blades, and all the tediousness of day to day life will slip away. 
Indulge yourself and add to your world a healthy way to relax. Adding regular hot tub soaks into your daily exercise routine will soothe sore muscles and hasten the rebuild time. Hot water has been proven to have a positive effect on many types of arthritis when used regularly. When shared with a friend hot tubs create a relaxed setting for rich discussions, intimacy, and a time to reconnect.
Maybe it's time...
The Comfort Zone sells Coast Spas which are BC made and have an excellent worldwide reputation. They have a large selection of models to choose from including the Wellness swim spas and the popular plug & play tubs which can run on 110V, and don't take up much room
As with all the products we sell, you get service, help is just a phone call away. If you have questions and are considering a tub, please don't hesitate to come into our shop, explore the tubs on our floor and ask as many questions as you like. We hope to see you soon!!