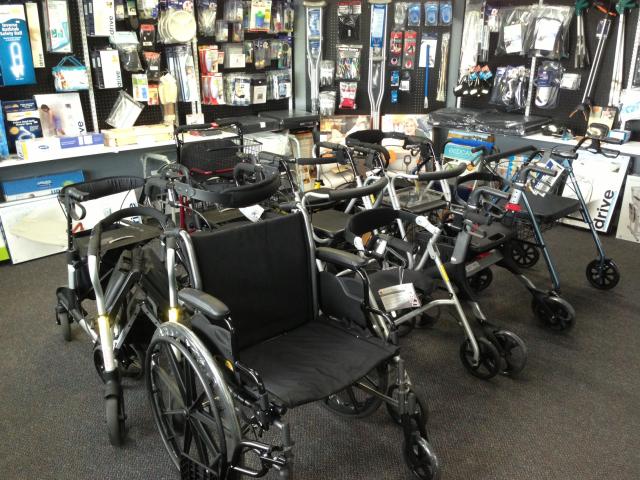 Motorized scooters
Many seniors and disabled adults reach a stage in their life where they cannot walk long distances on their own, and sometimes they cannot walk at all. Motorized scooters can assist elders or disabled adults who have limited or no mobility. There are many models of electric powered scooters, including those that resemble chairs and those with handlebars for steering like scooters. Motorized scooters can be used inside the house or outside. They can be grouped in quite a few different categories such as the number of wheels, weight capacity, speed, battery life, and ease of transport. A lot of the scooters are also equipped with lights on the front and back, to make sure it is safer to be out and about on them even during evening time. There may even be a mirror or two on them, as well. Scooters can range in price depending on the above factors and capabilities. Many scooters are covered by insurance, or can be used as a tax write off if it is justified and prescribed by the patient's physician or a health care professional. When you are selecting a scooter, take several things into consideration:
Will the scooter you are buying be able to maneuver in the area you will be using it in? What type of terrain would you use it on most?
Does the scooter need to be small enough to use inside your home?
Is it the right size for you, comfortable and easy to get in and out of? Be sure to try them out.
Do you need a compact, light scooter or one that is more heavy-duty? Would you like to be able to put it in the trunk of a car?
Will your insurance cover it or is it in your budget
Are you able to get service done on it easily in your area?
What is the warranty?
Rollator
For the people who are still somewhat mobile but are unsteady on their feet, a rollator is a wise option. Unlike crutches, rollators have wheels that come into contact with the floor at each point. It is essentially an enhanced walker, usually with larger wheels than a regular walker and handbrakes; additionally it has a seat that can be flipped up to expose a storage basket. Many rollators can be folded just like a regular walker, for easy storage. Wide seat, heavy-duty models will safely hold up to a three hundred pound person. Just be sure that the walker you choose fits your unique needs and can support your weight safely and efficiently.
Portable lift and lift chairs
Some seniors and disabled adults even need assistance in standing up from a chair or couch. There are two kinds of aids that can help them. The first one is a portable lift that uses a hydraulic system. It can be positioned in a chair, and the person's body weight lowers the seat and makes it rise again when they begin to stand up. They are mobile, so the senior can take them wherever it is needed. The second type is standard chairs, which are usually recliners, with a motorized lift beneath the frame. They provide both comfort and safety in a full sized piece of furniture. In addition to having an electrical lifting mechanism that can raise the chair into the air, these chairs also offer motorized leg rests and a motorized back, which can make the chair recline and elevate the legs. This feature makes the chairs extremely comfortable to many people. Some chairs can support more than five hundred pounds and can come in many different sizes and shapes to accommodate different body types. Some of the chairs even have backup batteries in case of power outages. Portable lifts and lift chairs can eliminate serious problems such as muscle atrophy and pressure sores because users are not confined to their chair.
Elevated toilet seats
Many elders cannot lower themselves carefully onto a toilet seat. Elevated toilet seats can allow seniors or disabled people to sit comfortably and safely. They can either be a plastic attachment that is shaped like an exceptionally thick version of a standard toilet seat, or a framework that has a seat that encloses the toilet and provides handles, as well. They are elevated about three inches more than regular toilet seats. Additional toilet safety frames are also available, as wellas safety poles and grab bars.
Handles for automobiles
Seniors sometimes have trouble getting in and out of cars because of limited support and space. Handles for automobiles can attach to the door frame of any car. The handle enables a passenger or the driver to transfer easily in and out of the car and it provides a safe grip while standing or sitting down. It is an inexpensive way to increase mobility and your independence. Most come with a seatbelt cutter and winshiel smasher built in as a safety option. A new version of the Swiss Army Knife!
 
Swivel seat cushions
Swivel seat cushions are another aid for elders and people with disabilities. It has a foam padded cushion with a swivel base that can allow the passenger to turn three hundred and sixty degrees to enter or exit a car. The cushions are padded for comfort. It can be put on any secure, flat seat surface such as a bath chair or even a dining room chair.
Grabbers
If you or your aging or disabled loved one has trouble getting up from being seated to get something. Grabbers, which are also called reach extenders, may help seniors with mobility problems by letting them grab items they need without getting up. They are long pincer tipped devices that have a pistol grip that can open and close the tip onto the item being grabbed. A range of sizes, designs and materials are available, including some that are even hinged for folding.
Shower/Tub seats
Shower or tub seats are one of the more popular and easy items to find that are used to increase safety and convenience while taking a bath. A shower or tub seat fits within the confines of a tub or shower and has rubber tipped legs. Some are just simply molded plastic, like a stool, and others are constructed like a chair with a back rest attached. All of these types of shower or tub seats are made to help transfer a person from a wheelchair, and some extend over the side of the tub.
Lever style door handles
Lever style door handles can help seniors that have trouble opening doors. These door handles do not work by turning or twisting the knob. The patient leans on the handle with one arm, or the weight of the hand and the door easily opens. This design can help those elders that are in wheelchairs and people with carpal tunnel or arthritis. The door handles can be used both on interior doors and exterior doors. The handles can have combination locks or key locks and are made from a variety of materials. Styles can vary depending on your preference.
Everyone knows that being active and having the freedom to live your life the way you want to is very important. If you or your loved one has limited mobility you should consider looking into mobility aids like the ones suggested above. However, there are many more devices ranging from eating utensils and wheel chair ramps to stair lifts that can be beneficiary for people with limited mobility. There is always an aid that is right for your situation. Never let a person with limited mobility sit or lay for a long period of time without position changes. This can cause pressure sores, a range of infections, and muscle atrophy. Some of the mobility aids are expensive investments; however, most mobility devices are covered by health insurance if the need is justified and the mobility aid is prescribed by a doctor.