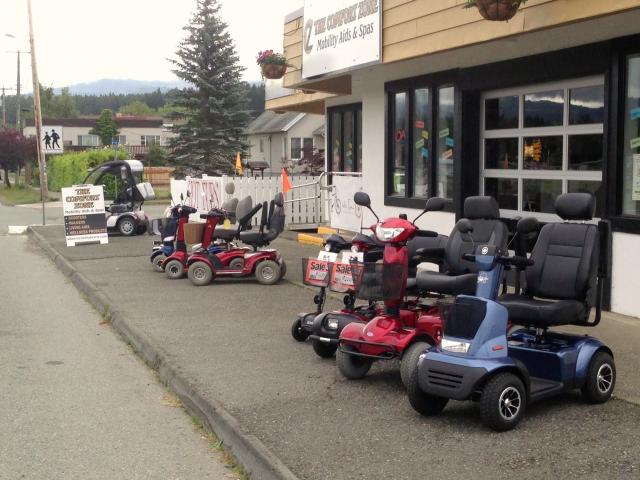 Our store is open for Sales, Service & Rentals. Port Alberni Location has a 1700 square foot showroom, filled with a wide range of mobility products, hot tubs, walk in tubs, stair lifts, Lift chairs, living aids, and many independent living products. Come on in and see our displays, try things out, and get some great ideas for your home.
We also have access to much more than what you will see. If you need something and we don't have it in stock, we'll do our best to get it for you, and remember, we service what we sell!
Come on in and check us out, you won't be disappointed!! 
Port Alberni - 4408 China Creek Road - (250) 724-4477